Going from a culture where the dress code was centered around complete modesty where a minimal amount of skin was allowed to show, to a dress code of bare naked takes a minute to adjust. Okay, maybe an hour.
In Germany, I had the chance to embrace a spa day in a "textile-free environment."  Entering the spa, I was given my wristband, towel, and kimono. After this, things changed from my previous spa experiences. There was a gender specific changing room where you fully shower off and continue to the unisex spa.
To be clear, traditional spas in Germany are mixed gender, there are no men/women only sections outside of the changing rooms. I spent the day relaxing in saunas and going from pool to pool all while being surrounded by naked strangers who honestly couldn't have cared less.  Some came with friends or colleagues and were chatting with no awkwardness whatsoever, despite the birthday suit. The thought of being completely naked with acquaintances gives me second-hand embarrassment.
German culture is widely known for beer gardens but the bathhouse history is far more interesting. If you are not familiar with the FKK Movement in Germany, it's informal free body culture that has historically been an act of resistance and relief.
In the 1970's, the government allowed people to practice FKK as a way to appear open to the world. What piqued my interest was how nudity had been used as a way for people to free themselves from the shame that was taught in religious environments.
There are many naked saunas in Berlin and all over Germany and if you are interested in having a similar experience, we visited Vabali.  Vabali has an outdoor section with a sundeck, pool, restaurant terrace, and garden with saunas and steam rooms throughout the property. It was refreshing in the sense that it was exactly what I was looking for, a culture shock.
Why? Because growing up in a Southern Baptist based culture, obsessed with modesty, made the focus on our physical being into something sexual or negative.
The principles we are taught as children take serious work to adapt or reconstruct as adults.  When a highschool takes a dress code to the level of measuring skirt length with a ruler, it's more than just a dress code.  We were taught how much we were allowed to embrace our bodies and our responsibility to cover up. My true problem was with the explanation of not wanting to misguide the opposite sex. Can you hear the double standard ringing in your ears? What I wish I heard more of was the man's responsibility in this. Maybe he should be responsible for his inappropriate thoughts regardless of what I choose to wear. Maybe I shouldn't be choosing my clothes with anyones opinion in mind, other than my own.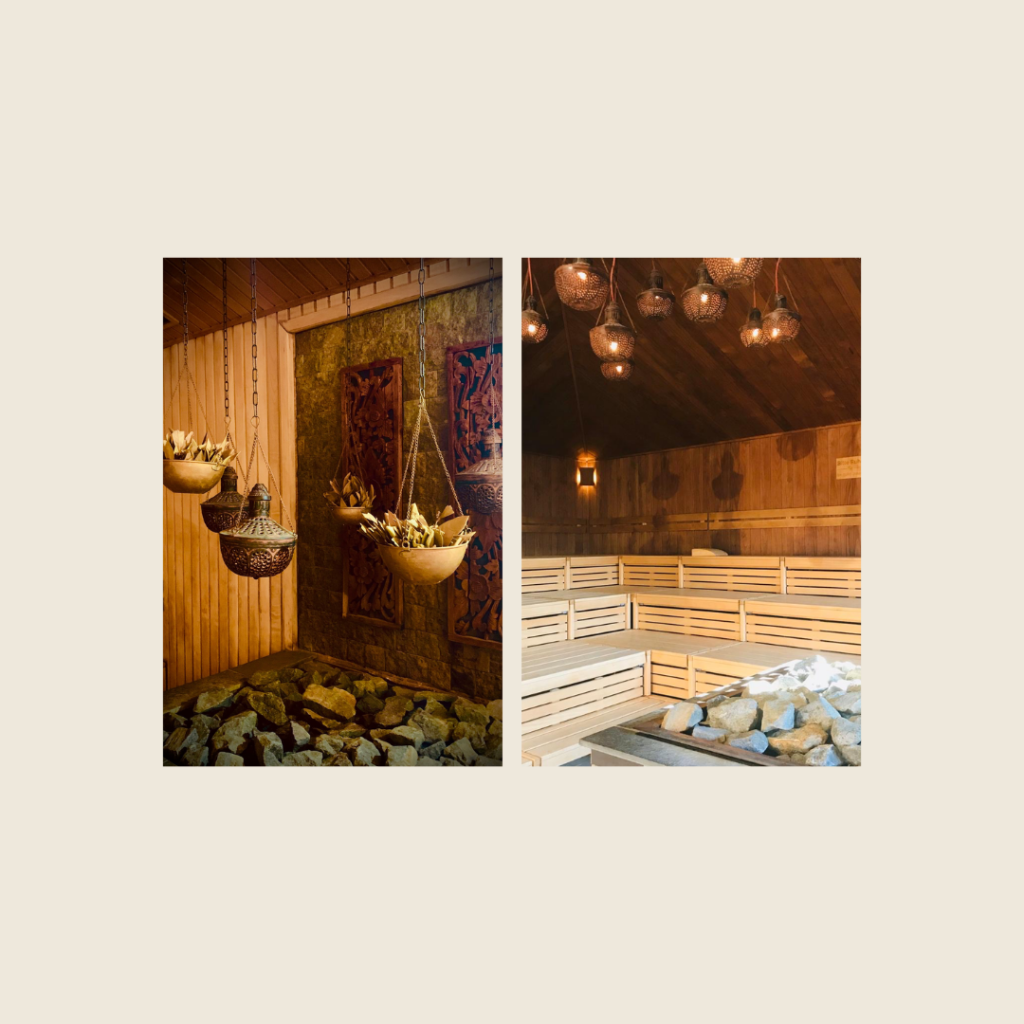 In a decade where women are finally speaking up against injustice that has survived in our society due to double standards, I want to eradicate the concept that clothing has anything to do with a woman's character or ability to give consent.
The spas focus was on wellness, not sexuality.  It made me push my boundaries and question, how do I separate my sexuality from my body?
It reminds me of going to the museum as a child when everyone snickered at a naked statue.  We didn't see the power, confidence, or person that the statue was portraying because our focus was on one aspect.  We missed the story.  But we're not children, and we should see people for their story, not their body but the multi-faceted human that owns it.
But as life goes, it takes deconstruction of our beliefs to find our path in life.  And sometimes it takes drastic change to find a healthy balance.  I sought out the opportunity to immerse myself in a countercultural experience.  Would you find me with a monthly membership? No, but I still love the feeling of doing something far outside of my comfort zone because it makes the world feel larger and keeps me open minded.
No wonder I started a travel business right? Melted&Moved is designed to co-create travel with lasting impact.  It's my passion to help others discover travel experiences that not only add great memories but also add to their personal journey.
Love, Kate